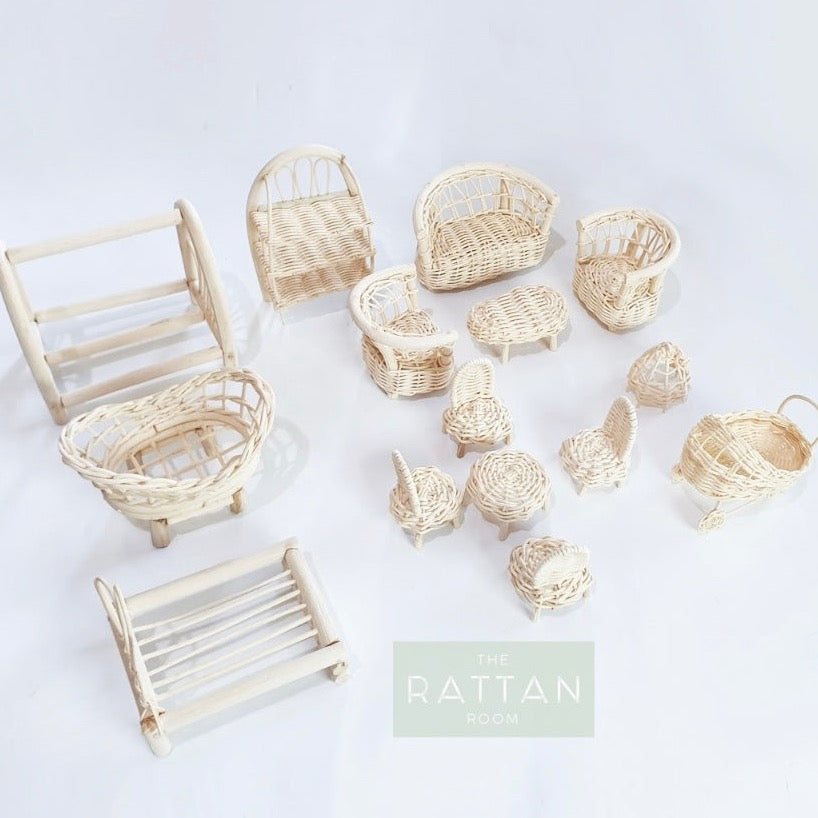 DOLL HOUSE FURNITURE
$110.00
We as adults LOVE to style our homes with gorgeous pieces of furniture.
And so can your littles, with the most sweetest selection of mini rattan furniture. 

Handcrafted from rattan and bamboo, these pieces may have small imperfections that are all a part of the process and add to their character, making each piece unique and beautiful.
Set comprises of 15 pieces as pictured. 
*Not sold separately