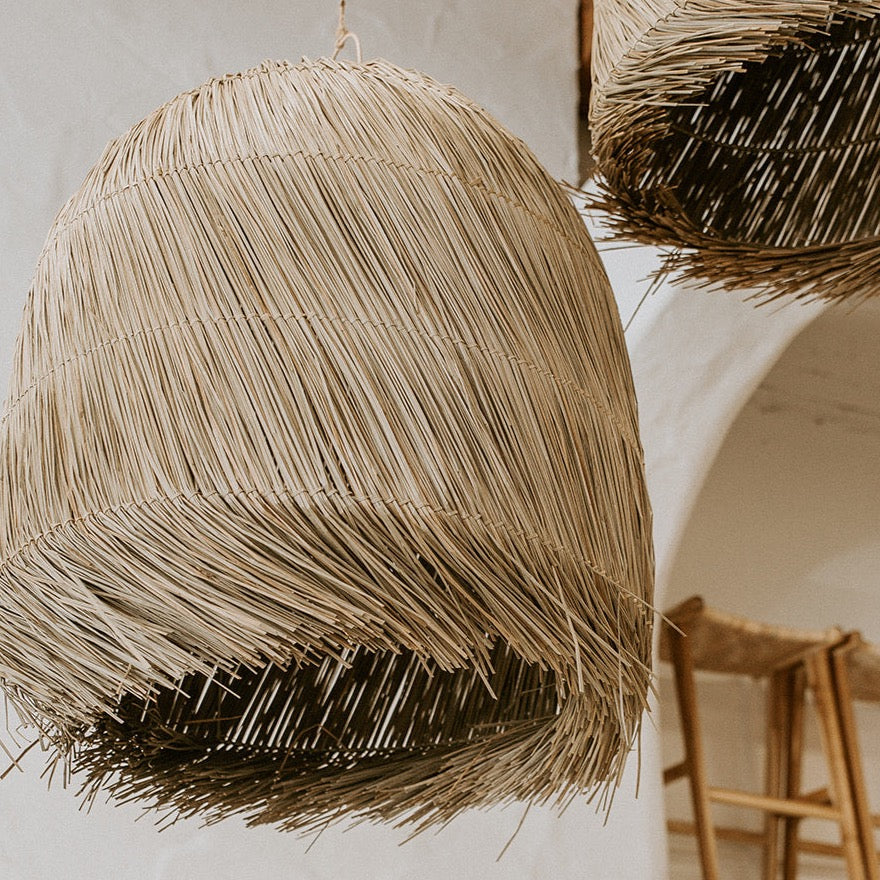 NATURAL SEAGRASS ROUND PENDANTS
$299.00
Add a natural touch to your home with our handmade seagrass round pendants. Available in two sizes, these pendants will help you create an atmosphere of warmth and comfort in any room. Need help picking the best size for you? We're here to help!
DIMENSIONS: 
LARGE: 60W X 60D X 50H
SMALL: 45W X 45D X 45H 
Handcrafted from seagrass, these pieces may have small patches and imperfections that are all part of the process and add to their character, making each piece unique.